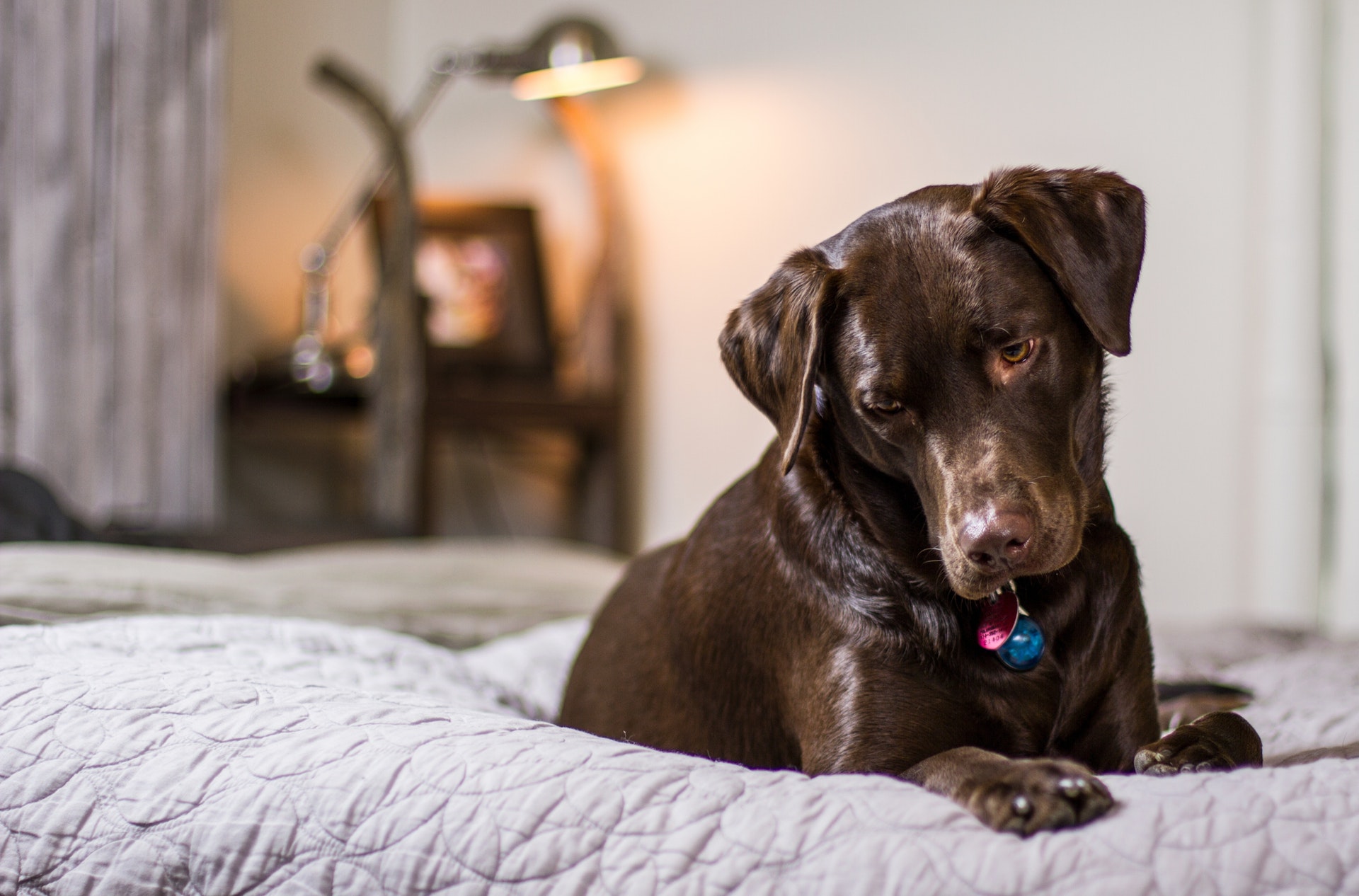 Washable Dog Beds are the best comfort and value items you can provide for your dog.  No matter how much a dog loves to snuggle with its master and climb into their area, it still needs a warm and cozy space of its own. Veterinarians always recommend a separate bed for the dogs as this will allow the pets to play with their toys, rest their head on the soft bedding, or relax whenever they want.
Some people prefer buying furniture for their dogs and stuff it with washable and removable cushions and bedding. This practice sounds promising for the young pups, but as your dog ages, it demands more comfort and care. Therefore, it is advised to get your pet a nice, cozy, and washable bed so it could enjoy resting and playing in it.
Most of the dog beds available in the market have removable, washable covers while some beds are completely machine-friendly.
Top 10 Washable Dog Beds Under $70
The Internet is flooded with a variety of washable dog beds, however; we have listed down 10 of the best washable dog beds under $70.
Perfect for crates, carriers and kennels at home or on the go
Soft foam padding and polyester fiber bolster for extra cushioning
Cushioned bolster is filled with polyester fiber for added support and makes a comfy headrest
Machine washable and dryer safe for easy cleaning
Comes in a variety of sizes and fits most standard-size crates 18-54 inches
TRY Frisco Quilted Dog Bed
Stylish ultra-soft synthetic sheepskin looks great and enhances any décor
Keep your pet comfortable in your house, in her crate, carrier or in your car
Cleanup is easy thanks to the machine-washable fleece
Made with polyester-filled bolsters, and a cushioned poly/cotton base
Provides your pet with a comfortable space to rest up
It's designed with stain-resistant fleece that is also completely machine washable
TRY MidWest Quiet Time Dog Bed
A must-have for camping, car, RV and home
Soft to touch, quality construction
Ideal for large to small dogs, stuff sack included
Machine washable and breathable for quick dry-out
Measures: 30 x 39 inches
TRY Chuckit! Dog Bed
The higher back wall provides extra support to help relieve pressure on joints, and the lower front and side walls serve as the perfect headrest
The lower front and side walls serve as the perfect headrest
Made with ultra-soft and cozy Sherpa fabric for a comforting feel your pal will love
The bottom of the bed is made with tough nylon fabric that is also dirt and water-resistant
Machine-washable and dryer safe for an easy and hassle-free clean
TRY Best Friends by Sheri Dog Bed
Self warming pad radiates heat back to your pet and has a soft microfleece top for comfort
Use it to keep your furry one warm and cozy through the night; this pad is great for the kennel, dog house, garage, porch or wherever else your cat or dog likes to lie, both outside or inside
Non-slip bottom provides stability and keeps mat from slipping around
Corner slits are added to ensure a perfect fit in your crate
Machine washable for easy cleanup
TRY K&H Pet Products Dog Bed
Easy-care fabric makes clean-up quick and effortless
Lightweight design for maximum portability and great for travel
Plush fabric offers maximum comfort for both big and small cats and dogs to curl up in
Comfy bed is soft and cozy and made from high-quality, durable materials
A nostalgic newspaper print in neutral colors that will make an attractive addition to your home décor
Machine washable for easy cleanup
TRY Paws & Pals 1800's Dog Bed
Faux suede and micro terry cover for added comfort
Microban antimicrobial inhibits the growth of odor & bacteria
Added antimicrobial curbs mold and mildew
Zippered removable cover
Machine washable
TRY Petmate Antimicrobial Deluxe Dog Bed
High-quality bed is designed for maximum comfort with a soft, quilted suede sleeping surface and a dense, medical-grade orthopedic foam base
Gently cradles his entire body in near weightless luxury to relieve pressure on his joints.
Poly-canvas underside is water-resistant; entire cover is machine washable and easy to remove for cleaning
Available in four sizes to fit most pets and three colors to complement a wide range of decors
Machine washable
TRY FurHaven Microvelvet Luxe Dog Bed
Designed to provide maximum comfort for your pup while he's resting
The deluxe crate mat features a micro tech sleep surface and ultra-plush bolsters that help keep your pet warm and cozy
This soft and snuggly mat not only fits in your pup's crate or cozy corner in your home, but can also be used in the back of the car to keep your pet comfortable while traveling
Ultra-soft material with foam padding and polyester fiber bolster for extra cushioning
Providing your pet with a comfortable space will encourage them to revisit the area frequently
TRY American Kennel Club Dog Bed
Raised sides allow pet to burrow into bed
Lightweight for easy transportation
Machine washable for easy care
Perfectly sized for cats or toy breed dogs
Measures: 18 inches
TRY Aspen Pet Round Puffy Dog Bed,
Conclusion
It is always good to give your dog some extra space to himself where they could play and spend the rest of their time in seclusion. However, buying the washable beds for dogs give you the leverage to minimize the clutter by washing it in a machine once it gets dirty than to change the bed repeatedly.
Above is the list of 10 washable dog beds under $70 to help you choose from the best for your pooch!